Hey There,
This week we are analyzing multiple AirBnb uses, including popular room types, expensive locations, and more!
AIRBNB DEMAND ANALYSIS
It was during the Middle Ages when the monasteries were known to serve the weary travelers with bed and breakfast. Around the 20th century, it became very normal for country travelers to stay the night at a private house rather than an Inn. Although the way a Bed and Breakfast operates has changed over the years, the concept still remains the same -- a private home/family home where a guest is provided a place to stay for the night.
​
With Hal9's, we discover some interesting insights on how one of the most famous Bed & Breakfast platforms, Airbnb, works. Born in 2007, Airbnb has been serving around half a billion guests with around 150+ million hosts. In the US itself, in 2019 an estimated 41.1 million Americans were using the Airbnb services, a 2.7 million increase since 2018 (38.4 million).
​
Using Hal9
The dataset we used contains 250k+ rows with information about various prices, neighborhoods, city and different types of room Airbnb provides. You can find this dataset on Kaggle.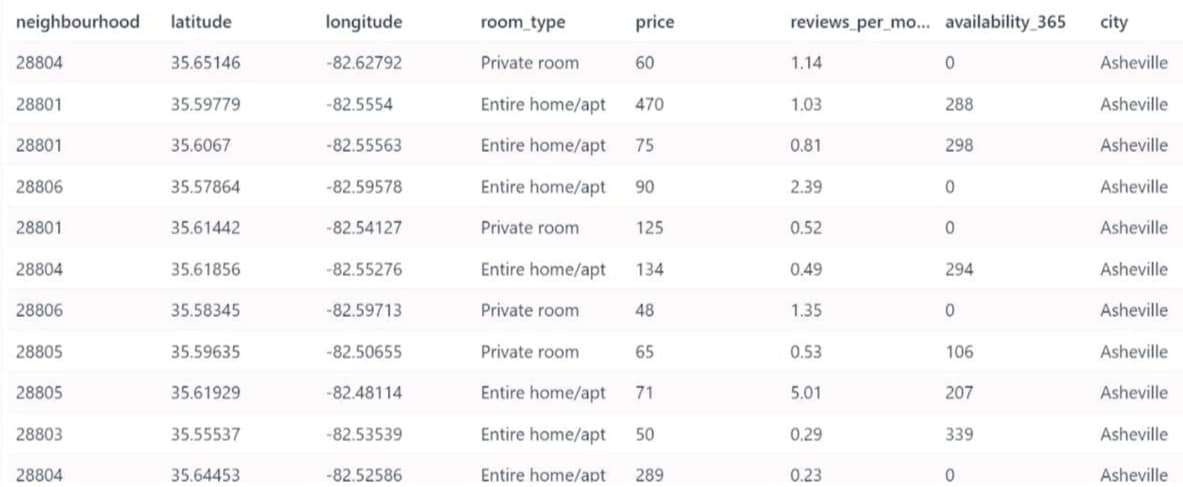 As we performed Exploratory Data Analysis on this dataset, we got to answer various questions such as-
1. Which Room type is the most commonly booked in the US.

According to the dataset, the "Entire Home/Apartment" is the most commonly booked room type of all times.
2. Which room type has the highest Average pricing
Although we saw that Airbnb does not have many tie ups with Hotel rooms as they are the least preferred, this room type is the costliest of them all followed by Entire Home/Apartment room type.
3. Which location is preferred the most when it comes to the costliest Entire House/Apartment room type.
From the entire distribution of "Entire Home/Apartment", it became obvious that the highest priced Airbnb houses were around the coastal areas or holiday destinations.

The dataset also illustrates the neighborhoods where Airbnb's were least available, which we visualized with a bubble chart.

About Hal9
Hal9's Interface provides you with various different types of charts and graphs to play along with and lets you build your own pipeline. Not just Analyzing, but Hal9 also allows you to do your own prediction.
If you are interested in data visualizations you can build them at hal9.ai and let us know what you think. If you're ready for a bigger challenge, you can create entirely new data sources, transformations, visualizations or predictive models, and contribute them to our open source GitHub repository.
We also have a Twitter Hal9 account, worth following to learn more about Artificial Intelligence, visualizations, and data analysis.
​