Hey there,
This week, we are exploring how to detect people and their poses using Hal9. For this visualization we looked at an album of images taken by Bradon Stanton for his Humans of New York photoblog. You can also open this pipeline directly in Hal9.
What is Hal9 Doing?
By importing the images from imgur using the Web Images block and prepping them for analysis using the Fetch utility block, Hal9 makes it easy to perform person detection and pose detection using the BodyPix block.
The detected people can then be easily displayed with each image using the gallery block for an easy comparison of the images and the detected results.
Beyond Detection
The bodyPix block not only detects the number of people in an image but also their poses. This opens up the possibility of pose analysis. For instance, we modified the Gallery block to display the points of interest (hands, nose, etc) detected by this model directly over the images.
​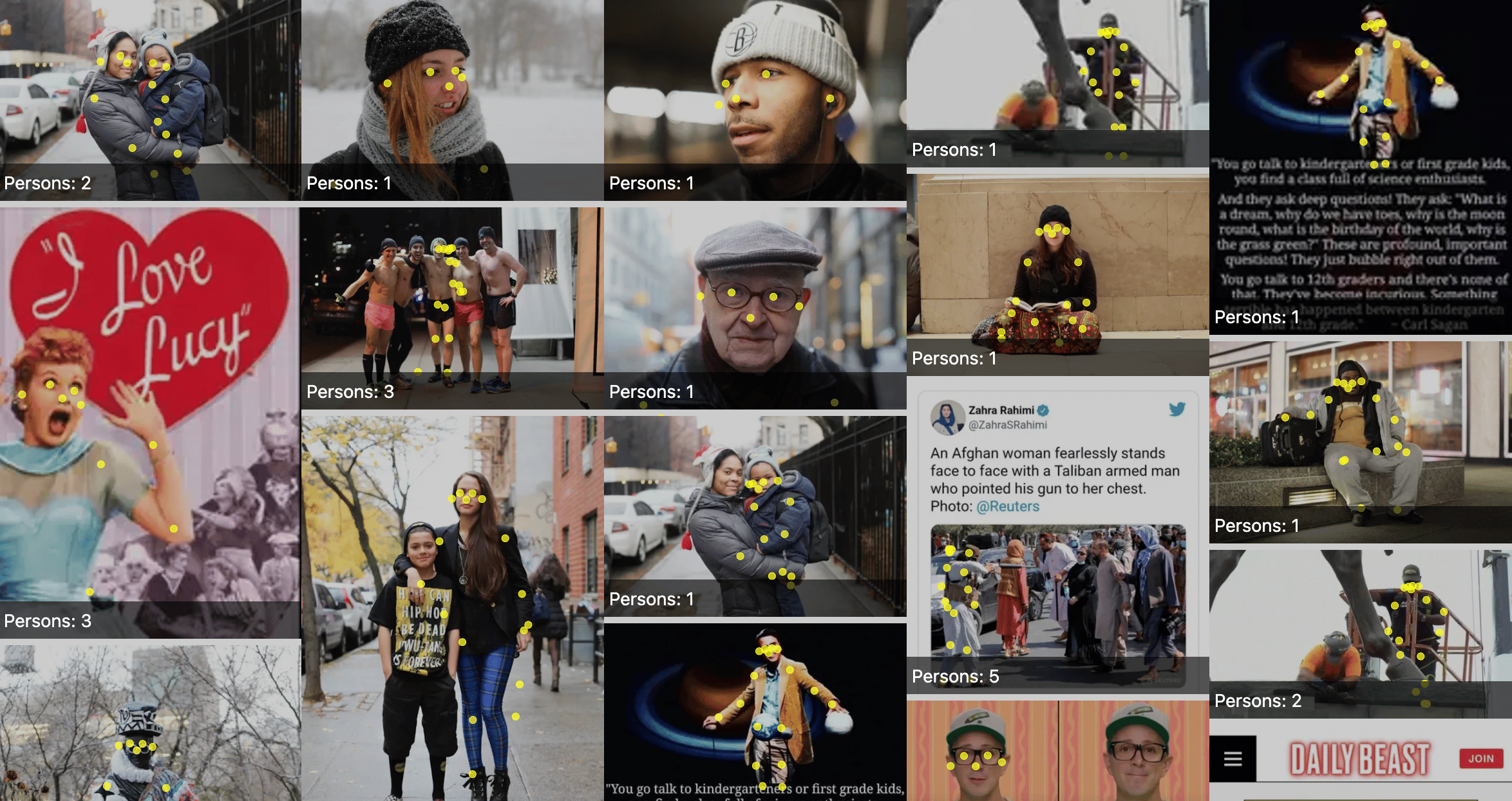 About Hal9
Hal9's Interface provides you with various types of charts, transformations and ready-to-use AI models to analyze data with ease.
If you are interested in using AI models in your data analysis, please give hal9.ai a try and let us know what you think. If you're ready for a bigger challenge, you can create entirely new transformations, visualizations or predictive models, and contribute them to our open source GitHub repository.
We also have a Twitter Hal9 account, worth following to learn more about Artificial Intelligence, visualizations, and data analysis.