Hey There,
This week Hal9 wants to teach you how to create your very own image mosaic.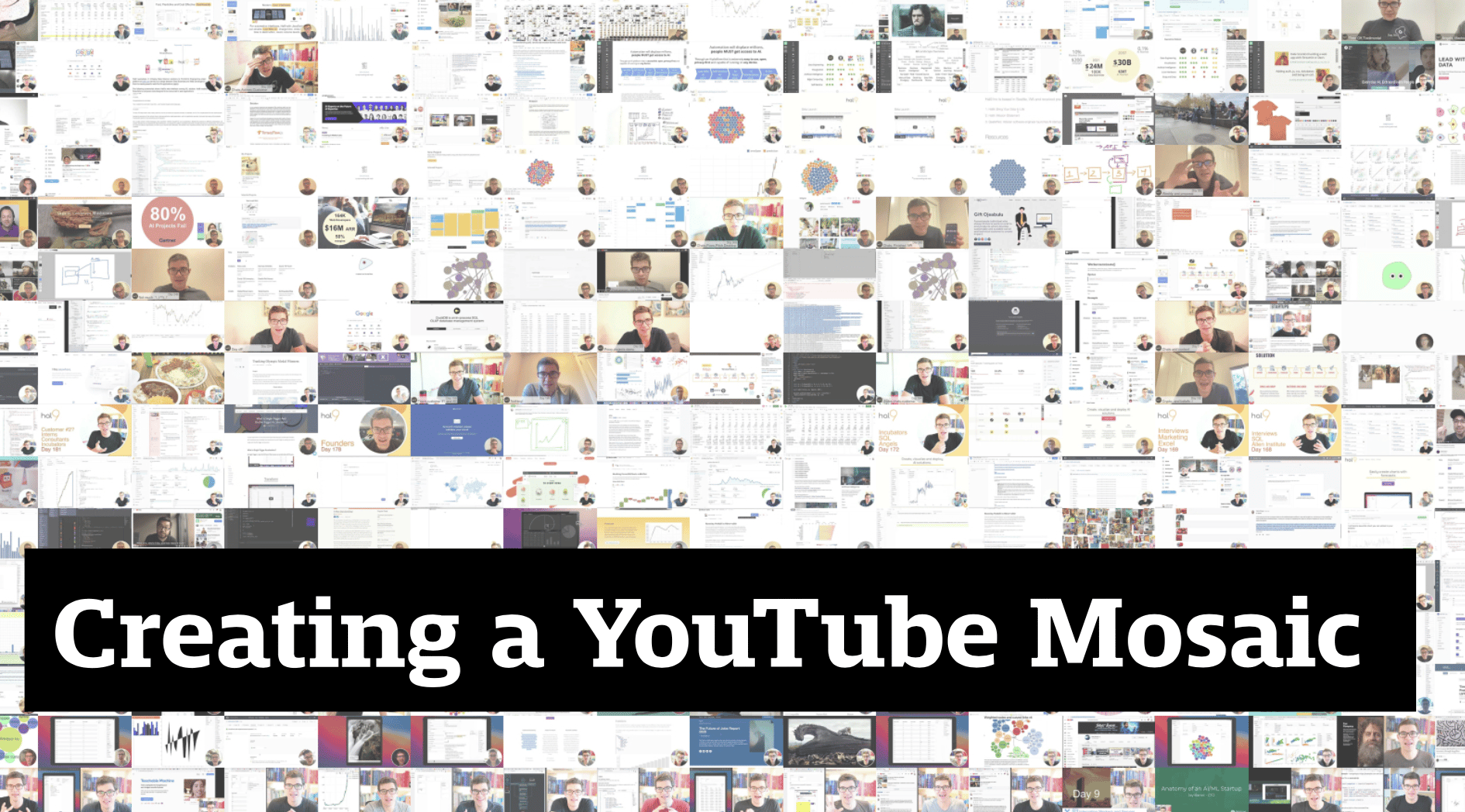 Being able to visualize a whole series of images can function in multiple ways. Are you a content creator wanting to see all of the videos you've made? This is what our Hal9's founder, Javier did in 2021 with his Youtube Channel. You can find the full video here.
Creating mosaics can help you immediately see the aesthetic and combine hundreds of independent images. And with Hal9, you can create and edit these mosaics with extreme ease.
Ready to build a mosaic yourself?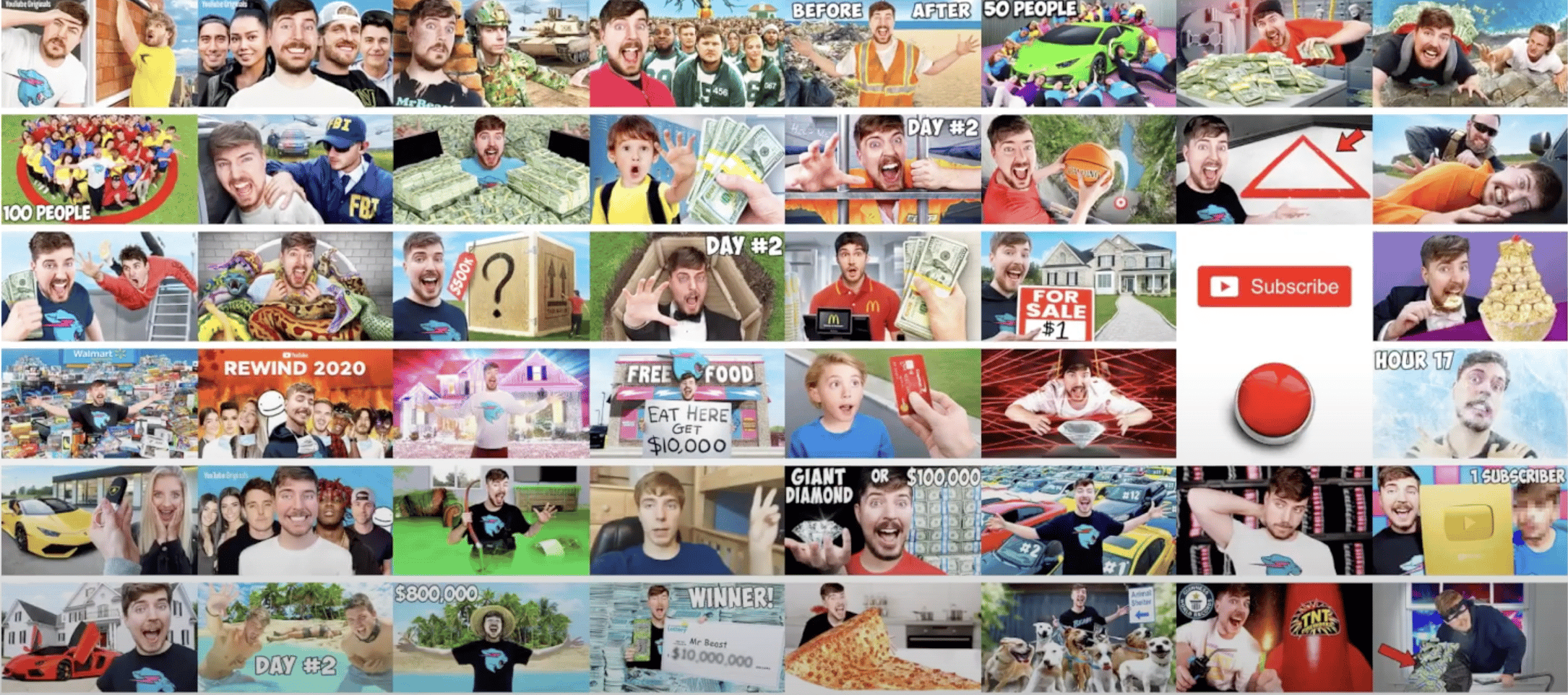 If you are ready to create your own image mosaic, you can find the original pipeline here.
About Hal9
If you are interested in using AI models in your data analysis, please give hal9.com a try and let us know what you think. If you're ready for a bigger challenge, you can create entirely new transformations, visualizations or predictive models, and contribute them to our open source GitHub repository.
We also have a Twitter Hal9 account, worth following to learn more about Artificial Intelligence, visualizations, and data analysis.